Such a cute little kiddo at such a fun age in her life.  She probably changes her outfit five times a day.  First thing this morning, today, she insisted on painting.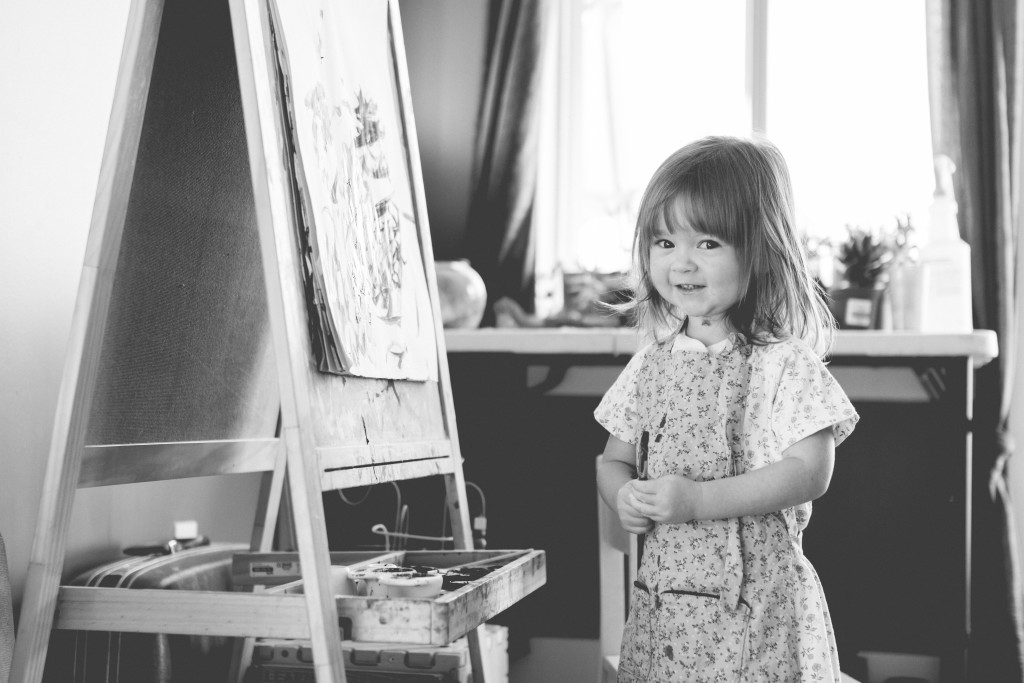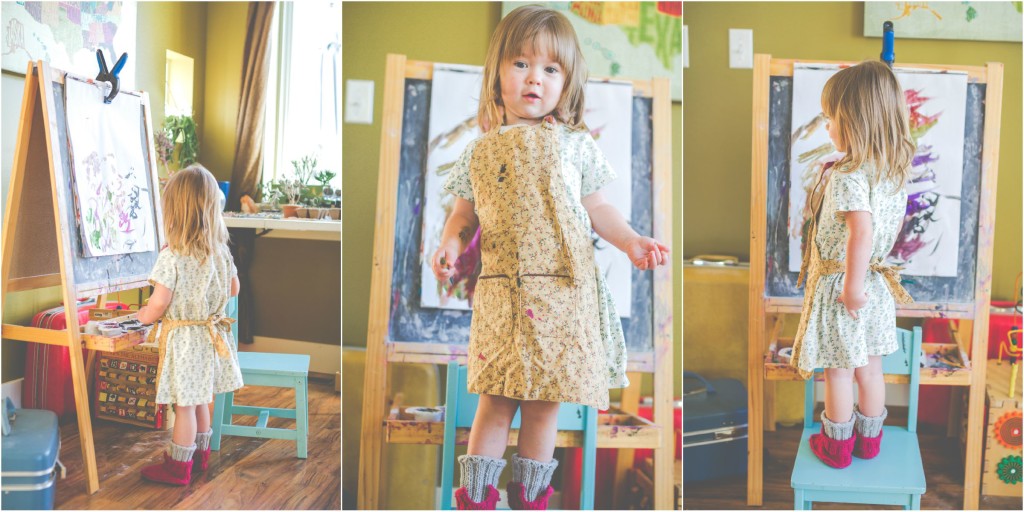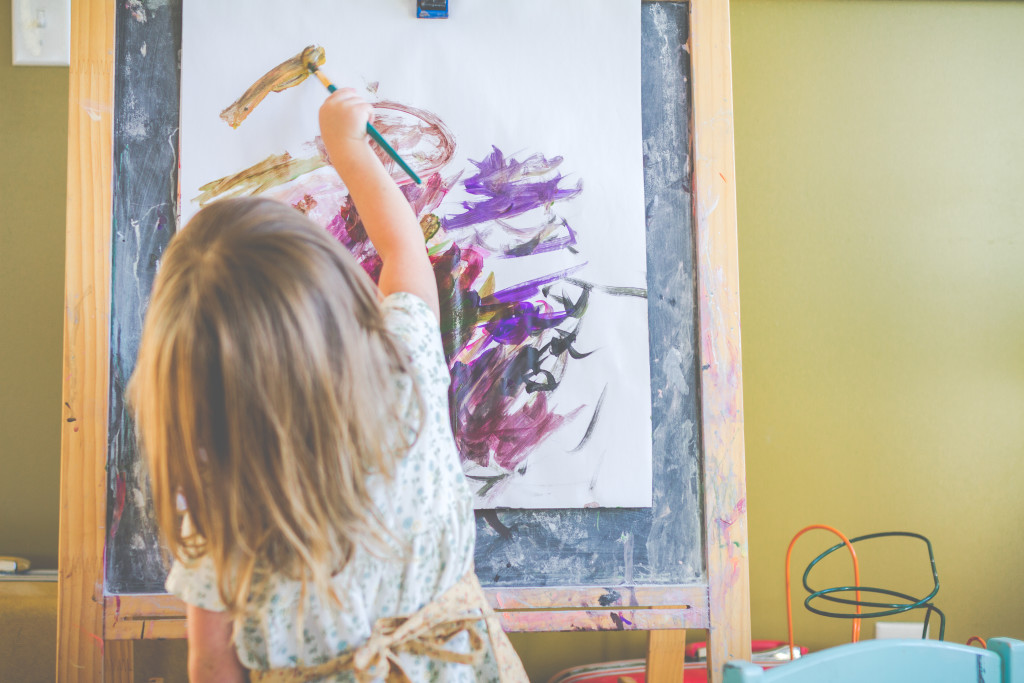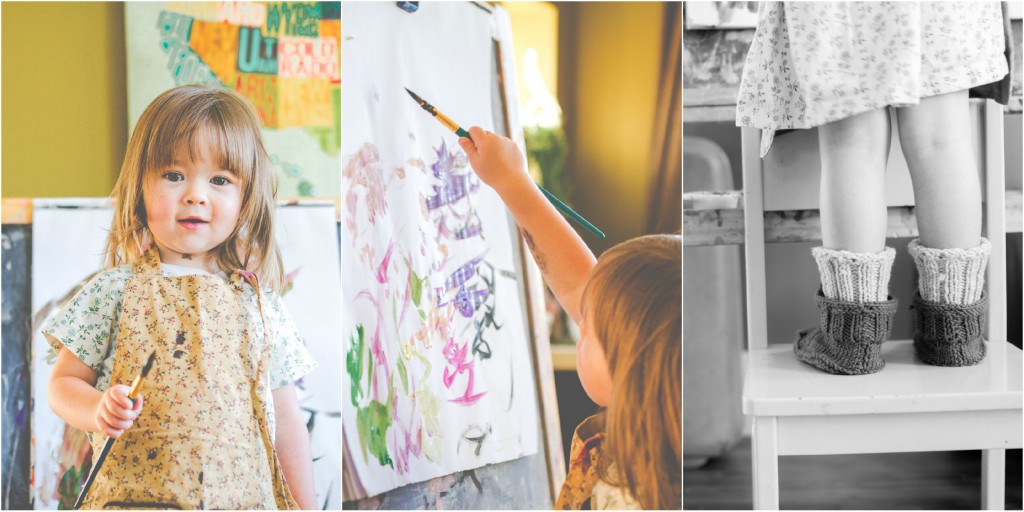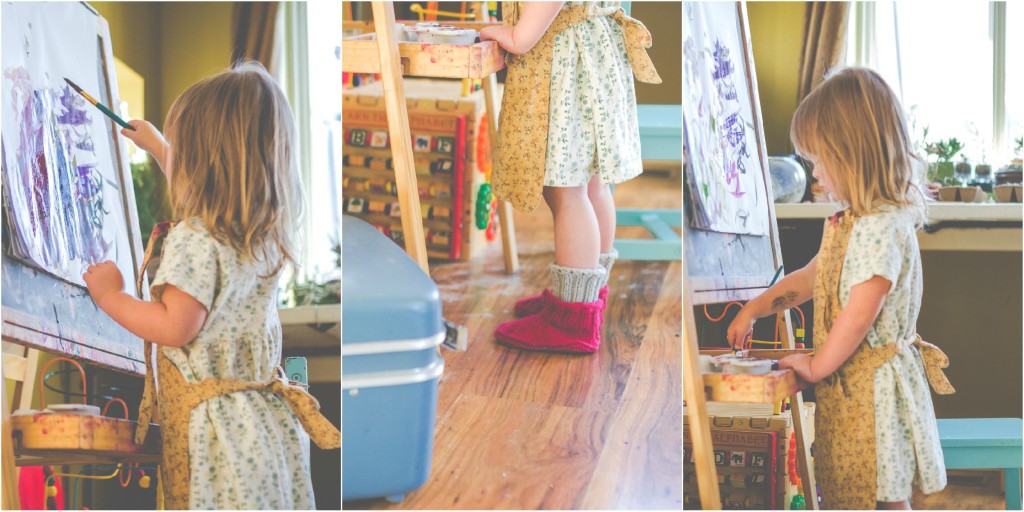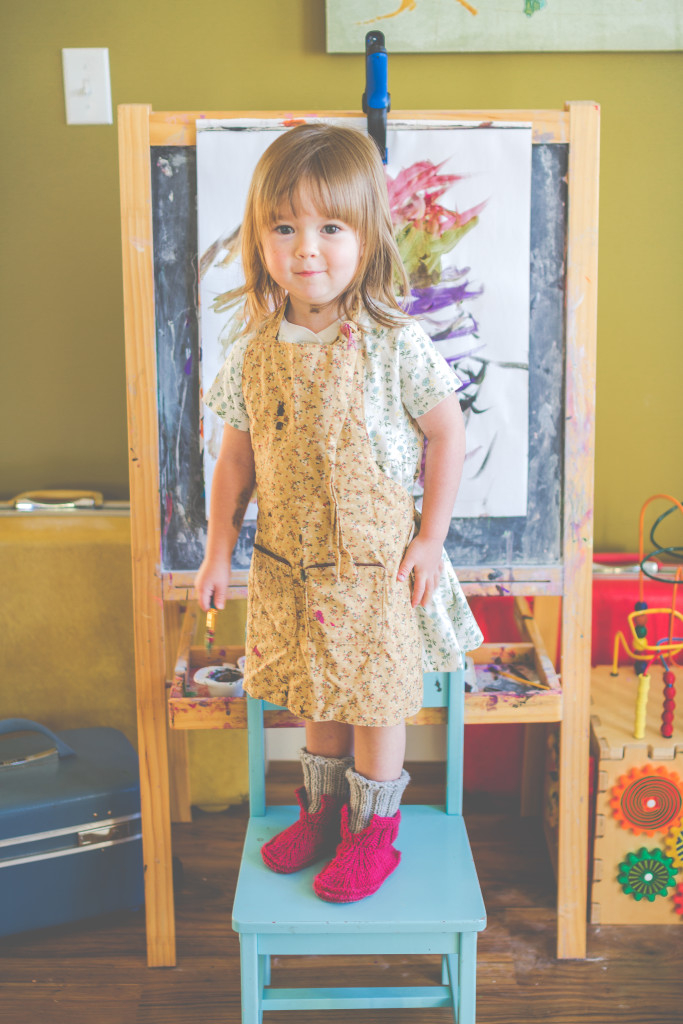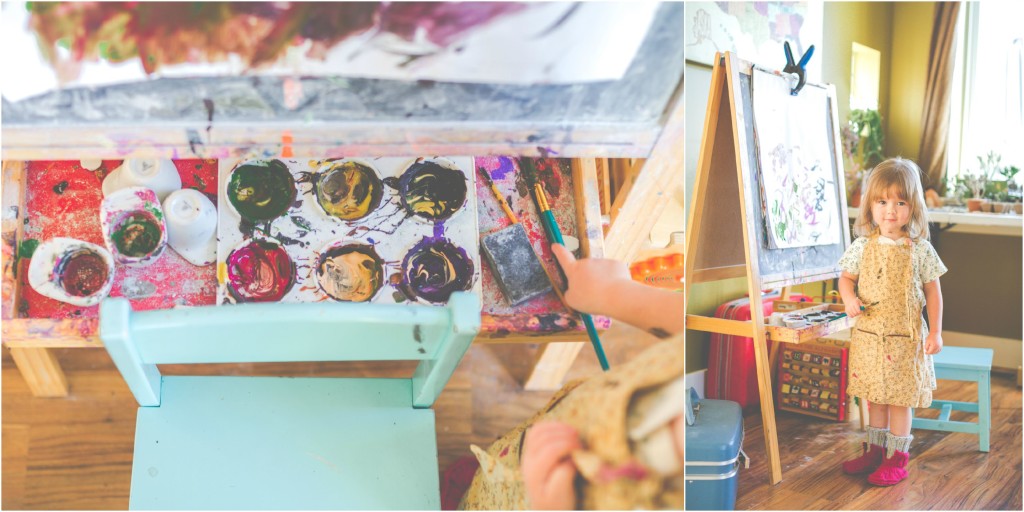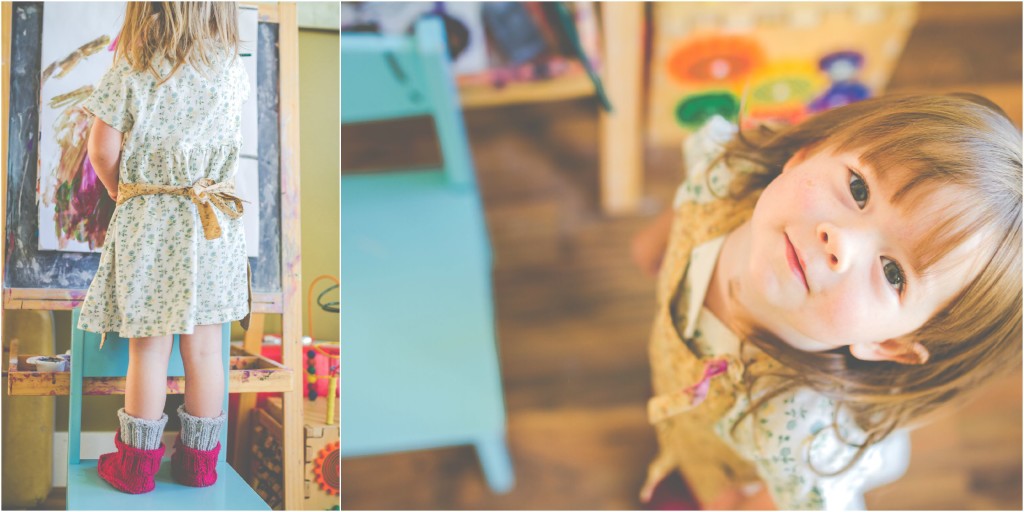 Dress:  DI thrift shop find ~ Old Navy $3
Smock:  Handmade gift from Grandma (for older sisters, years ago)
Slippers:  Knit by mom.  Mock-a-sock pattern (modified)
blue eyes:  Daddy
Minion tattoo on neck:  …also daddy :I
She's also sporting "big girl panties," which she has kept dry all through the night, last night, and into today.  Yay!